About Brampton Family Dental
The dental team here at Brampton Family Dental hopes to make treatments comfortable and your visits convenient. We address your dental concerns in a timely manner, minimizing time spent in the waiting room. Even so, our dentists spend time getting to know each patient personally to design treatment plans based on their individual needs.
Whether you are in need of a dentist for the entire family or are interested in having cosmetic or restorative procedures completed, we welcome you to visit our office. We take a personable approach to patients with the goal of building trust, allowing us to more effectively treat concerns, without causing unnecessary discomfort. It is our passion to create beautiful and healthy smiles that last, helping patients when oral health concerns arise.
Our Brampton office is decorated with appealing and relaxing colors that make our atmosphere positive. We want you and your loved ones to have a pleasant time when visiting our dental office, as we enjoy the long-term relationships our field provides.
When visiting our dental practice, you can expect a comfortable experience and proper care. Brampton Family Dental utilizes current dental technologies to improve the effectiveness of our care. Our dentists are highly trained in using these tools and combine them with their artistic approach to make beautiful smiles.
Meet Your Brampton Dentists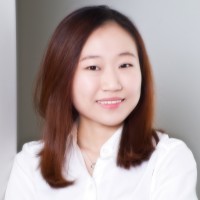 Dr. Shinyoung Park
General Dentist
Dr. Park completed her Doctor of Dental Surgery (DDS) degree at the Faculty of Dentistry, University of Toronto. Upon graduation, she earned her degree with honors and was also awarded Albert E. Webster Memorial Scholarship, which is given to the most outstanding student in clinical Restorative Dentistry of the year.
Dr. Park has particular interests in Cosmetic Dentistry, Endodontics (root canal treatment), and Oral Surgery, having taken many continuing education courses to broaden her scope of practice. She is an advocate for patient-centered dental care, being easily approachable and caring for her patients. Dr. Park holds certifications in Conscious Sedation Modalities (nitrous oxide, oral sedation) and Cardiopulmonary Resuscitation (CPR) and is a member of the Academy of General Dentistry (AGD), the Canadian Dental Association (CDA), the Ontario Dental Association (ODA), and the Royal College of Dental Surgeons of Ontario (RCDSO).
In her spare time, Dr. Park enjoys spending time with her family, traveling, and painting, hiking, and cycling.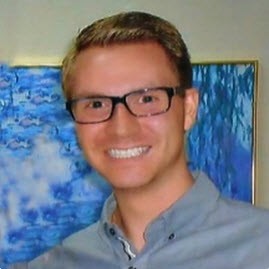 Dr. Andrew Lamantia
General Dentist
Dr. Andrew recently graduated from dental school at The University of Sydney in Australia. Over the past four years he has enjoyed living and traveling in Oz, and may from time to time speak with some Aussie slang… And as much as he miss the sun and beaches he is very happy to be back home in Canada.
When he wasn't in clinics or classes he enjoyed discovering new restaurants and cafes with classmates or visiting the local wine regions which they frequented as an escape from the city. He also enjoy cooking at home and have been told he make some mean brownies (with caramel squares inside!). Dr. Andrew is very excited to be joining the team at Brampton Family Dental and look forward to working with everyone!
Languages Spoken at Our Clinic
Do you prefer to speak another language other than English? We offer dental appointments in Arabic, Korean, Portuguese, and Italian. Just let us know what you prefer when you book with us.
We direct bill insurance and we accept all major credit cards and debit. If you need financing options, please ask our Treatment Coordinator for more information when reviewing any recommended dental treatments.
Everyone at Brampton Family Dental is super friendly. Attentive and they do care about their patients.
I'm very thankful for the care and patience they give my mother while she is their for her appts.
They explain things thoroughly and are always willing to answer any questions I have.
Thank you everyone at Brampton Family Dental.
Very friendly helpful and accommodating staff. They make you feel at home. My dentist Dr Lamantia is one of the best I encountered in my time. He has gentle hands and figure out great solutions. Highly recommend this dental office.
When Was Your Last Visit?
Take Care Of Your Oral Health & Book Your Dental Hygiene Appointment Today
We believe that the best care we can offer is preventative, cooperative, and consistent. We hope to see you and your family on a regular basis so we can keep treatments to a minimum. Book your next dental exam and dental hygiene appointment today!