Oral Surgeons in Brampton
When dental issues are complex or serious, treatment options may become narrower and lead to the need for surgical intervention. In these cases, an oral surgeon can provide dedicated, specialized care. Oral surgeons are trained extensively in both oral health and general medical fields; they complete surgical residencies after dental school and following additional years of training and study.
Common Oral Surgery Procedures
Oral surgeons often narrow their focus, providing surgeries that focus on a single type of surgery or a few types of surgeries. However, some oral surgeons are more general in their practices and offer a wide variety of services. Some of the common procedures you may need to see an oral surgeon for include:
Complex tooth extractions (including wisdom tooth extractions)
Surgery for cleft lip and cleft palate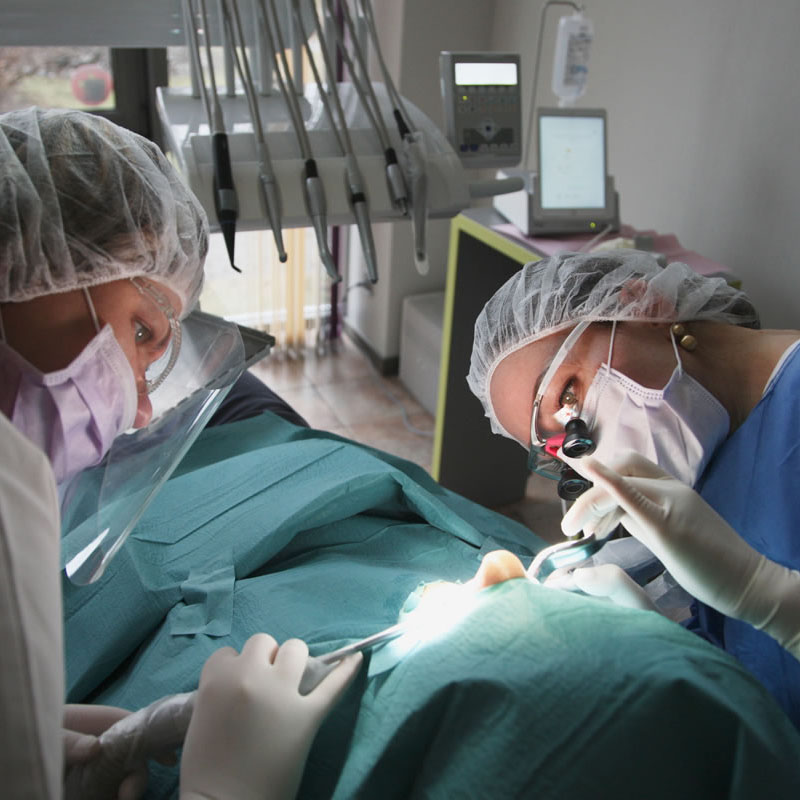 Brampton Family Dental's dental professionals are committed to providing you the level of care you need to feel great and maintain your oral health. If we assess your teeth and mouth and cannot provide less invasive treatments, we may recommend surgical intervention. In that case, we will refer you to a qualified and trusted oral surgeon to provide treatment.
When Was Your Last Visit?
Book Your Dental Appointment Today