Teeth Whitening in Brampton
Many people wish for whiter, brighter teeth. If that's you, Brampton Family Dental has simple and affordable options to help you reach your smile goals. We provide both in-office and at-home teeth whitening that is designed to make whitening your teeth faster, more effective, and more convenient. Our teeth whitening products are more powerful than drugstore brand whiteners, providing both stain removal and bleaching in one treatment.
In-Office Teeth Whitening Services
If you are seeking whiter teeth and you need results fast, we offer in-office whitening treatments that can provide you with results in just 1-3 applications. This is the perfect option for the lead-up to a big day, whether it's a wedding or special occasion, a photography session, or an important meeting. Our dental team works hard to make your appointment comfortable, convenient, and quick; we'll have you in and out the door in under an hour with a smile that shines!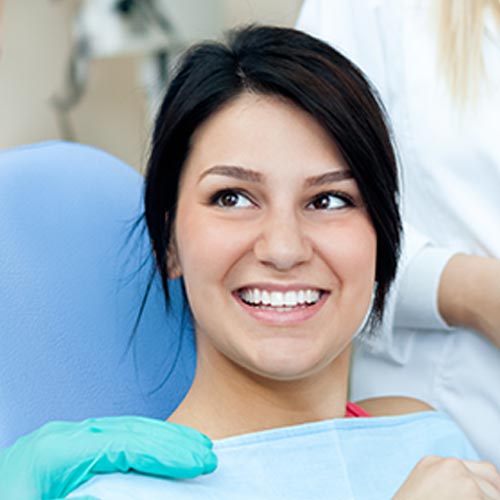 At-Home Teeth Whitening Kits
Life is busy, and making it to whitening appointments can be tough. If you're looking for whiter teeth at home, the dentists at Brampton Family Dental can help. We can provide customized teeth whitening kits that are fit to your mouth for a no-fuss, no-mess whitening experience. The whitening gel we provide you with contains more peroxide than over-the-counter brands, which means you can achieve a whiter smile in fewer applications. Call our offices to learn more and get your custom whitening kit today.
When Was Your Last Visit?
Book Your Dental Appointment Today