Dental Implants in Brampton
There are many reasons for missing teeth, just like there are many restorative treatments that can be used to fill the gaps in any smile. Dental implants are the most permanent option for restoring teeth. An implant uses a titanium post or screw to anchor the false tooth into the mouth, much like natural tooth roots. Dental implants can be more costly and take more time to heal, but they also can last a lifetime and are known to be very comfortable and functional.
Before dental implants can be used, our dentists will assess the health of the bone, gums, and other supporting structures of the socket (or sockets) to be filled. If we determine you are a candidate, we will provide you with a complete treatment plan to outline all of the outcomes, risks, costs, and the timeline. During your first appointment, we will use surgical tools to implant the titanium post into the gums and secure it to the jawbone. After several weeks of healing, the implant should fuse to the jawbone, providing a solid base for an artificial tooth or dental crown.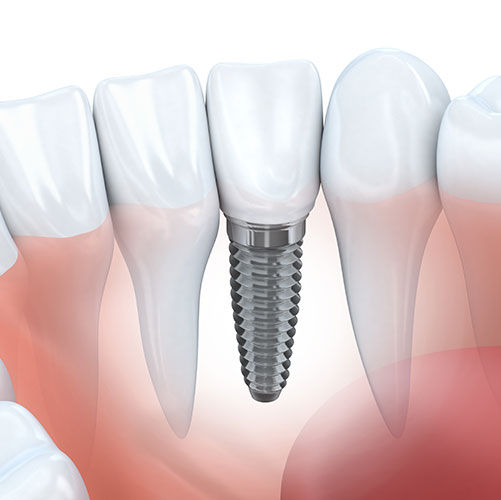 Permanent Dental Restorations
If you are looking for a more permanent solution for tooth loss, talk to our dental team today about whether dental implants could be right for you. We can provide you with a full assessment and treatment plan so you can make the right decision for your long-term oral health.
When Was Your Last Visit?
Book Your Dental Appointment Today