When it comes to complete smile makeovers, veneers are often the cosmetic dental technology that our dentists will recommend. Veneers are extremely thin shells that fit over the front of the teeth to change the appearance of their size, shape, spacing, and colour. Our dentists are skilled in using veneers to achieve various looks for patients with a wide range of cosmetic dental issues.
Veneers are created based on dental impressions of your teeth. Once we've taken impressions, we'll send them to a dental laboratory to have your veneers created. This can take up to a couple of weeks to complete. In the meantime, our dentists will prepare your teeth for the veneers by removing some of the front tooth enamel. This ensures your veneers will fit properly against the tooth and look and feel natural. Once your veneers are ready, we will bring you back in to our Brampton dental clinic to fit and secure them. You'll walk out with a brand-new smile!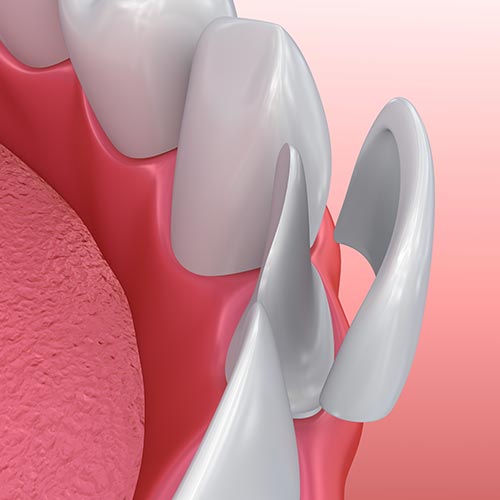 Many of the smiles you see on TV and the red carpet were created using veneers. Although they used to be reserved for Hollywood stars and the rich and famous, virtually anyone can now achieve a gorgeous, camera-ready smile. Our dentists are pleased to offer modern dental technology to our patients to give them the confidence they need to smile widely at every opportunity.
When Was Your Last Visit?
Book Your Dental Appointment Today