Pediatric Dentist in Brampton
Pediatric Dentists Near You
Sometimes there are special considerations during the developmental phases of the teeth and mouth. Our general dentists at Brampton Family Dental are experienced in monitoring the development and eruption of the milk teeth and permanent teeth through regular oral exams. When potential issues arise during that process, we may recommend care from a pediatric dental specialist.
Preventative Care for Your Kids
When a child's teeth develop and erupt normally, general preventative care is often enough to protect their teeth and help ensure long-term health. However, issues during the development of the teeth can warrant the experienced eyes of a pediatric dentist. Other reasons we might recommend a pediatric dentist is for the care of a child with medical or behavioural conditions or for persons with disabilities; these patients often require more specialized and dedicated care to ensure their oral health can be fully maintained.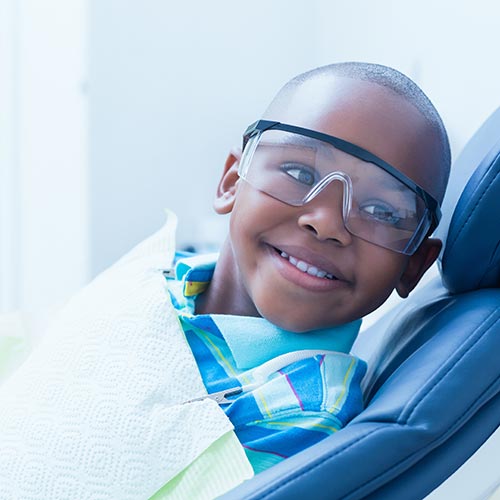 Gentle, Compassionate Dentistry in Brampton
Great experiences at the dentist early in life lead to great experiences later in life. Brampton Family Dental provides those experiences for families, whether we are treating you at our clinic or referring you to a pediatric dentist. We are committed to offering children quality care that fits their needs and sets them up for great oral health maintenance.
When Was Your Last Visit?
Book Your Dental Appointment Today